While life on the farm can grow repetitive and incredibly demanding, these hunky brothers chose to make the best of their homegrown roots with an insanely creative parody. Replicating the iconic theme song from the 90s hit show The Fresh Prince Of Bel-Air, these boys gave the song a farmer twist with a parody song called "A Fresh Breath Of Farm Air."
Opening their video with a shot from their massive Dodge pick up, these farm boys jumped straight into the hilarious play on words. They rapped, "Now this is a story all about how our life is spent wiping sweat off our brow! And we'd like to take a minute just to stop and say what goes down on the farm on a typical day."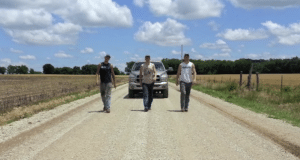 As promised, the farmers walked us through their incredibly strenuous daily tasks! "In central Kansas, born and raised, on the family farm is where we spent most of our days," rapped the boys in a striking similar fashion as the song's original rapper, and star of the hit sitcom, Will Smith.
As expected, this video has no shortage of farm duties. As their day nears sundown, the boys ended their performance with a heartwarming, "We pull out of the yard about 7 or 8 and we yell to the cows, 'Yo steers, smell ya later!' We gaze on the farm with a peaceful stare as we all take in a fresh breath of farm air."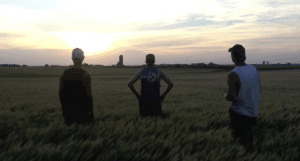 Check out this creatively and undeniably funny video!