Monster Floods Bring In Monster Fish
When the Salt River in Bullet County, Kentucky, began to flood, many residents were affected. The flood waters crept up to people's homes and engulfed their yards. 
Surprisingly, someone was able to find a bit of a silver lining in the less-than-pleasant situation. Knowing that the Salt River is home to lots of large catfish, a man named Robert Watkins and his friend set up some limb lines on a tree after the river flooded.
While it sounds like a crazy idea, it was actually crazy enough to work. The two men managed to successfully reel in a catfish. But not just any catfish…a massive catfish.
Two photos shared by Chris Fegett on Facebook show a man snatching a monster catfish out of the flood waters in his backyard. Heather Watkins Colvin later revealed that the man in those photos is her father, Robert.
The Famous Catfish Catch
The photos went viral in an instant. 
Soon, the story of Robert's catfish catch caught the attention of media outlets. If you thought that catfish looked huge in the photos, just wait until you hear how big it is.
Speaking to WDRB news, Robert said that he always sets up tree lines in the hopes of catching catfish whenever the river floods. He knows good and well that large catfish thrive in the river.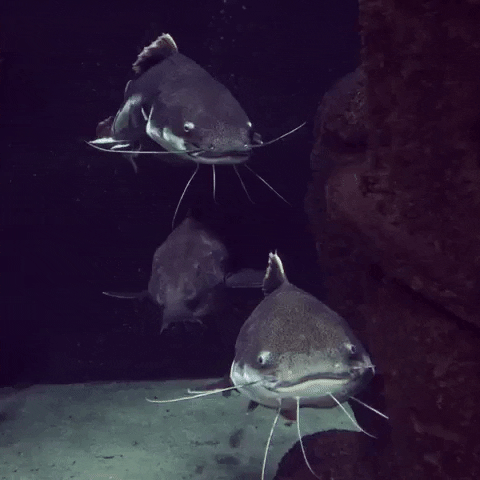 Robert guesses that the catfish he caught weighed between 55-60 pounds. The reason he doesn't know the exact number is because it actually maxed out his scale:
"That scale we had wasn't no good. We had a 50-pound digital scale from Walmart, but it just — it maxed out. It wouldn't go no higher."
But They Get Even Bigger…
Surprisingly, this isn't the largest catfish Robert has ever caught in his yard. In 2011, he caught 16 catfish that were even heavier…one weighed as much as 85 pounds. At the time, the flood waters were so high, they touched the shutters of his house.
So what did Robert plan to do with the fish? Well, in the immediate aftermath of capturing it, he had it tied to his front porch! 
"We don't eat none of them big ones," he said.
He planned to either give the fish to his friend, who has a large pond, or just release it.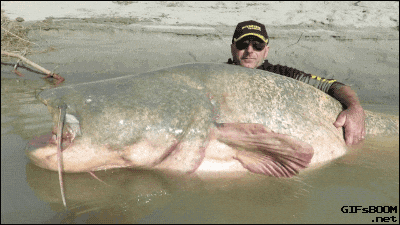 If your jaw dropped when you saw the photos of the catfish Robert caught, just wait until you watch the clip below. In some parts of the South, people partake in an activity called noodling, which involves catching catfish with nothing but your hands.
Watch this wild activity in action by checking out the clip below!